Holiday math activities are always popular with students. It can seem hard to connect mathematics with Thanksgiving, so I'm happy here to share with you five download centered around three different type of problems solving activities! The free Thanksgiving math activities you'll find in this article include Thanksgiving-themed word problem worksheets, a fun shopping activity, and a table-setting perimeter worksheet.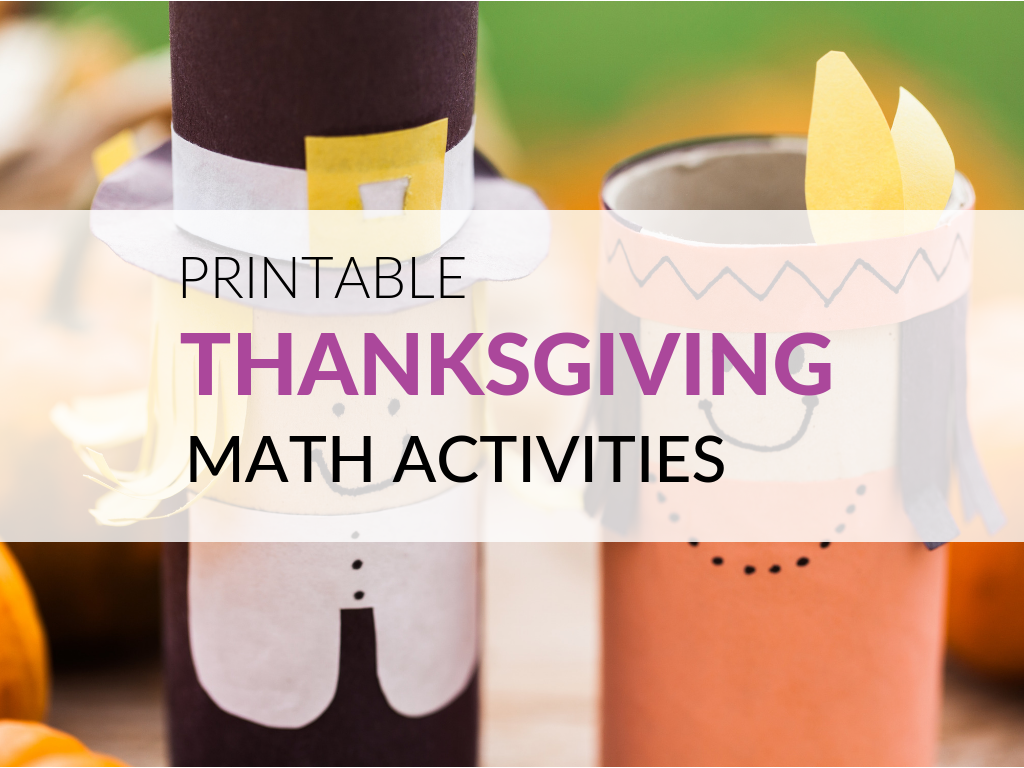 Thanksgiving Math Word Problems


Themed Numeracy And Algebraic Thinking Problems
One way to approach Thanksgiving is to simply create holiday-themed word problems which is exactly we have done here for you! You can use these examples as is or as a jumping-off point to create your own Thanksgiving math word problems. There are separate downloads for grades 1 & 2, grades 3 & 4, and grades 5 & 6. These are straightforward problems with clear solutions related to the content of those grades.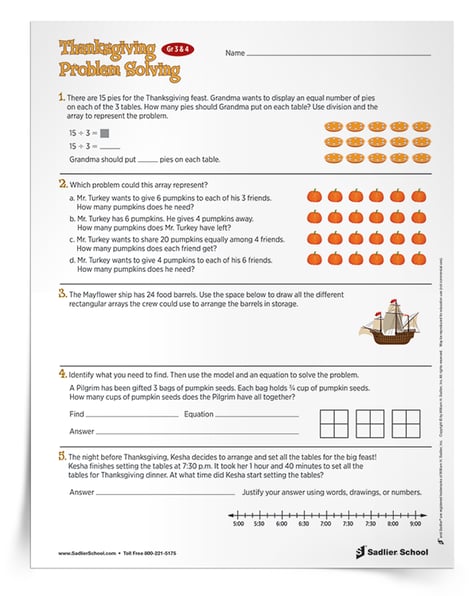 Perfect Menu for a Thanksgiving Feast Activity


Shopping Open-Ended Problems
While the previous Thanksgiving math activities were close-ended problems with only one answer, the great thing about this download is that there is not single correct answer to each problem. Students have a budget and need to shop for groceries for Thanksgiving dinner. This Thanksgiving math activity can be used for the early grades with prices in whole numbers or in the upper grades with prices using decimals. Students have to grapple with choice of what to buy and how much to buy without going over budget. This would be a wonderful group activity or math center activity!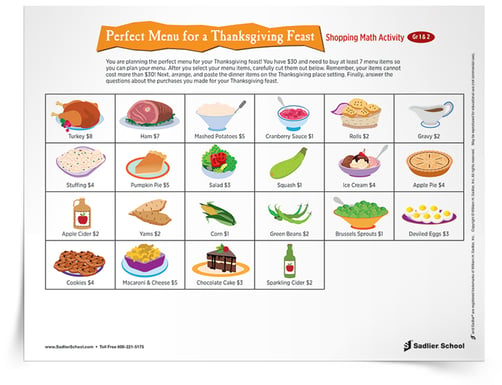 Thanksgiving Table-Setting Activity


Perimeter Problems
This activity is perfect for students learning about perimeter in grades 4–6. The problems have to do with how to set up tables for Thanksgiving Dinner. The underlying math idea is: how many different ways can you create a rectangle with a given perimeter? There is a template and and some sample solutions in the download, but all you really need for this activity is some graph paper!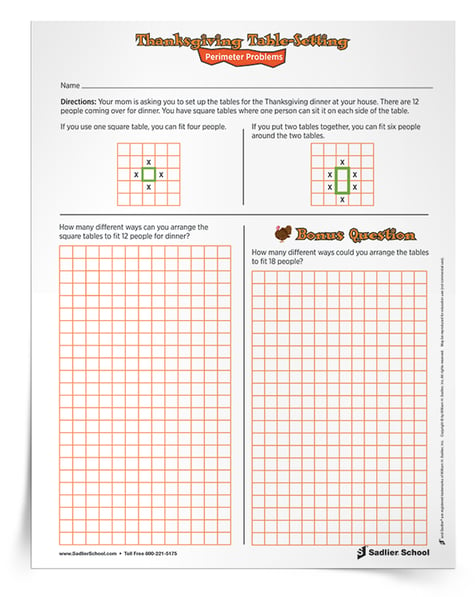 In Summary
There are a number of ways to tie in a Thanksgiving theme to your math class! Download these ready-to-go activities for your student and enjoy the season!