Math Supervisors & Teachers: Establishing Classroom Routines in Using a Marker Board Configuration
As we start off the new school year, I'm thinking about establishing classroom routines for my mathematics students. One thing I like to focus on with my students is a marker board configuration. I always post this in the same place everyday. It is where students can find everything they need to know about what we will do in class during the math lesson. Especially during the first few weeks of school, when I am establishing classroom routines, I refer to the marker board configuration over and over again during each lesson.
Establish Classroom Routines With Marker Board Configurations
One very wise educator shared a great idea several years ago, which is to use different colors to help set apart the sections of the marker board configuration. These are the colors I use for each section—though you could, of course, use different colors yourself. I always start with the date at the top in purple. Students learn quickly they don't have to ask what day it is, and by setting up an organized list, I can have students change the date each day, further establishing classroom routines by means of active student participation.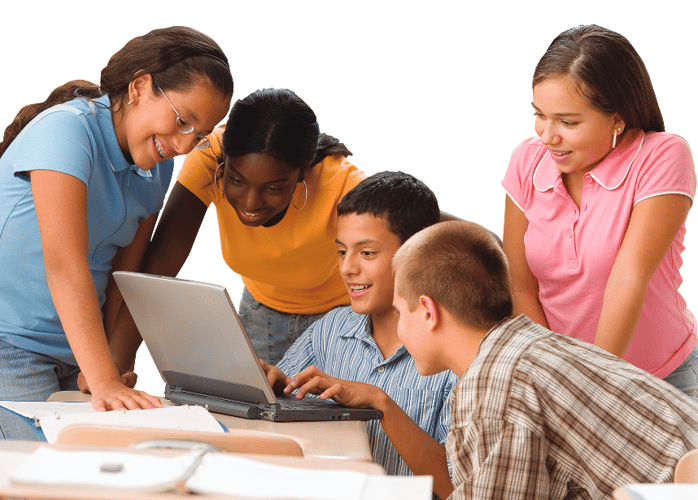 After the date, I always list the day's objectives in black. My objectives are always stated using the "I can…" form. I try to keep the list to one objective per day—the most important thing students should be able to do, such as "I can use the distributive property to multiply a one and a two digit number using mental math," or, "I can find the solution to a system of linear equations by graphing."
Some school systems have required me to write three objectives per class (content, language, and process objectives), but no matter what I am asked to do, I always write them using the "I can…" form. By reading the objectives as near the beginning of the class and continuing to refer to them during the lesson, I am establishing classroom routines in a couple of ways. Students learn that the criterion for success for the day is always listed in the same place. They realize that we will stay focused on this one objective, and that when we stray from the topic we can refer back to our goal for the day to get back on course.
Right next to the objectives, in red marker, I post the Standard for Mathematical Practice we will focus on for the day. I always write it using an abbreviation (MP2 or MP6, for example). I never write out the complete math practice, as I am establishing classroom routines by having students refer to a poster of these math practices in my classroom. After reading the objective for the day, we look at the math practice number and then read it from the poster.
The fourth thing I list on the marker board configuration is the agenda for the day. I always write this in blue. Whether I am teaching a short (45 minutes) or long (up to 90 minutes) class, I list the different segments of the class. This serves many purposes for both me and for my students. It helps me keep on track as I move through the lesson. I can look at the board instead of at my planning book to quickly remind myself of where I am headed in the lesson. If I have done a good job of establishing routines, students can refer to the agenda and know what to do if they are working in groups. As a group finishes a lesson task, they learn to look for what is next and can move on without me telling them to do so.
The last thing I list on the marker board configuration is the homework assignment. I always write this in green. This is one of the most popular features with my students. They often get out their phones and take a photo. Some of them end up establishing their own routines by showing up at the beginning of the day or stopping by at lunch to take a picture or write the marker board information in their agendas.
So, when you establish classroom routines this year, I would encourage you to think about how to use a marker board configuration. Be clear and consistent about what you will list each day. To review, I use the date, objective(s), math standards, agenda, and homework. Refer to the marker board configuration often in order to help guide students through the lesson and to help them know their criteria for success. By using different colors for each section, students find the information they were looking for quickly such as knowing the homework was always written in green. Also, the Standard for Mathematical Practice for the day is always written in red and using an abbreviation so we can refer to the poster—which you can download as part of this post—and help students build routines that will take you all through the school year with success!
RELATED RESOURCES: