Are you an educator in need of 6th grade vocabulary worksheets and printables that will make the word building process more exciting for students? Well, look no further! Whether you are preparing for the upcoming school year or currently in the middle of a semester, it is important to reflect on ways you can improve your vocabulary instruction. These free 6th grade vocabulary worksheets will ensure students have fun while they work to acquire new language arts skills.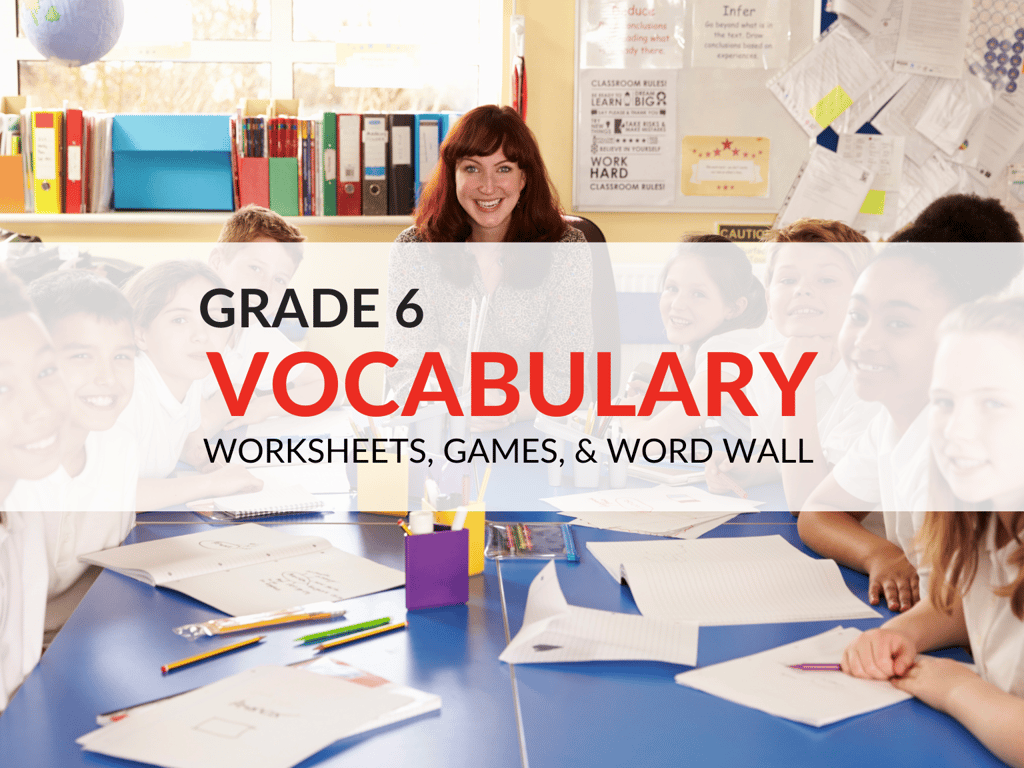 6th Grade Vocabulary Word Wall



With a designated vocabulary wall, both students and teachers have a visual reminder of the importance of learning, practicing, and using vocabulary words. Hanging a word wall in the 6th grade classroom will provide students with vocabulary support during writing assignments, encourage vocabulary practice, and strengthen reading skills. This word wall includes Level A, Units 1–5 of Sadlier's Vocabulary Workshop. Download a Word Wall printable with vocabulary words for your 6th grade classroom.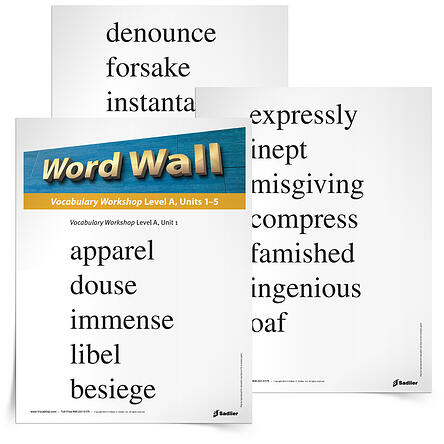 Author Interviews
Sometimes we have to push students to "buy in" to learning vocabulary. One way you can help students get excited about vocabulary is to hear writer celebrities celebrate words. Use my author interviews in the classroom to inspire students to read, learn new words, and write more! The videos have been great discussion starters and we continue not just talking about words, but also the craft of story. All you need to do is click play.
Vocabulary Activities for 6th Grade



Keep vocabulary instruction fresh and fun with my printable vocabulary activities for 6th grade. These printable activities are guaranteed to keep students engaged in learning new words. Simply, download and print!
6th Grade Vocabulary Games
Students love games! You can never have enough vocabulary games in your teaching toolkit. Below are 6th grade vocabulary games teachers can be used in the classroom or at home review words.
More 6th Grade Vocabulary Worksheets
The following 6th grade vocabulary worksheets are additional resources that can help in word learning. From reward systems to vocabulary homework options, these printables are a must have!