It's no secret that I'm a fan of vocabulary games. So today I am exhilarated to share my latest vocabulary activity-it is a truly magnificent board game that can be easily printed and then filled in by students!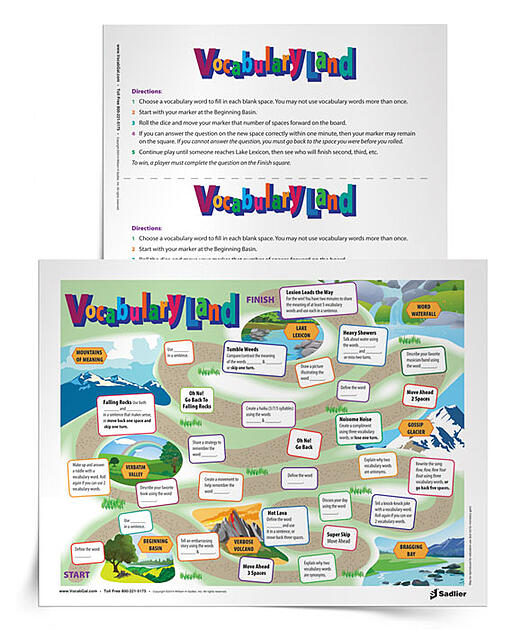 I love a great board game, and my friend Brandi uses simple board game templates often in her teaching to have students complete learning tasks in an interesting way. However, this template is far from a basic, but rather has been designed to look like a board game you would buy… and who wouldn't want to purchase Vocabulary Land and get to play with their words?! With the Vocabulary Land game board students will:
Add vocabulary words to board game squares to individualize each game

Learn vocabulary while having fun with peers

Develop stronger understandings of words through multiple exposures
If you have access to a Laminator, I would suggest you print and laminate 8–10 boards for your classroom and purchase a pack of Dry Erase Markers. This would keep your Vocabulary Land game boards in pristine condition!
I can't wait to hear your feedback in regards to how playing the game worked in your classrooms; do know that if you don't have actual dice handy, there are Google Chrome extension and free apps for virtual dice rolling when playing the game.
Related Posts: