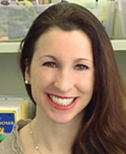 Hello! I am so glad you landed on my blog. I am a literacy specialist and learning facilitator at an elementary school in Greenwich, Connecticut. I have been in my current position as a reading specialist for seven years now, but I have been teaching for fifteen years. I truly enjoy writing curriculum and sharing my work with my colleagues. Classroom teachers already have an abundance of work to do in addition to writing lesson plans, which is why I give the teachers at my school access to all my teacher resources—units, lessons and activities—I create in attempts to help lessen their already very heavy work load. In appreciation for the work that I do, one of my colleagues submitted my name to Sadlier as a potential blogger, and that is how I ended up with this blog.
Here's what you can expect to find on my blog...
I love working with children, and find it so rewarding when one my students finally grasps a difficult concept that we have been working on, but I equally enjoy planning and writing lessons. Every month I will share a mini-unit literacy strategy lesson that I have used with my 3rd or 4th grade students. I will also periodically share units that I have written, as well as, activities to use on a Smartboard. This year I started doing 'close reading' with my students. I have found that re-reading a text through a specific lens with each re-read has really helped my students to create a deep understanding of what we are working on. I will post close reading lesson plans monthly.
One of the best things about being a literacy specialist is that I get to work closely with both students and teachers. As the 3rd, 4th and 5th grade literacy specialist at my school, I collaborate with teachers as a grade level and individually. We work together to develop units, analyze data and address how to best meet the students' individualized needs. In my role as a reading support teacher, I am able to push-in to classrooms, which gives teachers the opportunity to learn from me and I from them. I always get the greatest ideas from my colleagues, which I will share in my blog posts usually under 'literacy teacher tips.'
As well as being one of my school's literacy specialists I am also the school learning facilitator. This position requires me to stay current on educational topics. In this blog I will share information about the professional reading I have done, and how I have incorporated the newly learned strategies into my teaching. As the learning facilitator, I work with the entire school staff K-5 to provide them with information as well as materials. I organize our school wide 'book of the month' and provide every classroom teacher with questions to ask their students about the book in an interactive read aloud. I will share at least one of these interactive read alouds monthly.
As a former classroom teacher for grades, 1st-4th I know how important the seasonal reading activities were to my students (Halloween, Thanksgiving, Chanukah, Christmas, etc.) so I will share various holiday themed lessons on a monthly basis. I am looking forward to posting my work, sharing my educational resources for you to use with your students, and would appreciate any feedback and suggestions you wish to share with me.