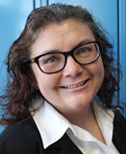 The Core Grammar blogger, known as Rehbein to her students, Ms. Rehbein to her administrators, and Tiff to her friends, has worked at the college level and has been a high school English teacher for more than 10 years.
Tiffany has presented at NCTE, CCCC, IFTE/CEE and recently finished her doctorate in curriculum and instruction. She is active in the Wyoming Writing Project and graciously and humbly works with other teachers as an instructional coach at her school.
When not tirelessly revising to get the "just right" sentence construction, she spends time with her family, traveling the club wrestling circuit with her two boys or cheering on the Colorado Rockies.
Tiffany will be posting engaging and informative blogs for teachers to use in their daily writing and grammar lessons, as well as fun activities kids will enjoy, keeping the learning alive!
Once a month Dr. Beverly Ann Chin will share her thoughts on what she is working on, a conference that she presented at, or a special contribution to support English Language Arts teachers. Tiffany has been a student of Dr. Beverly Ann Chin and has presented with her at national conferences.
About Our Monthly Blogger... Beverly Ann Chin, Ph.D.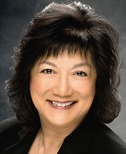 Dr. Beverly Ann Chin is the Chair of the English Department, Director of the English Teaching Program, and former Director of the Montana Writing Project at the University of Montana. She has served as the President of National Council of Teachers of English (NCTE) and the Senior Project Consultant for the 2011 Writing Framework of the National Assessment of Educational Progress (NAEP)--the Nation's Report Card. Dr. Chin has also served on the National Board for Professional Teaching Standards (NBTS) and on the Montana Review Committee for the Common Core State Standards. Currently, she is an Expert Panel Member for NBC Education's web-based resource, The Parents' Toolkit.
With over 35 years of experience, Dr. Chin is a passionate advocate for professional development for all educators, kindergarten through university levels. A highly respected national and international leader in English language arts, Dr. Chin works with all aspects of literacy education: curriculum, instruction, standards, and assessment. Her presentations and workshops demonstrate best practices and active pedagogy that support students as effective communicators, critical thinkers, and respectful, responsible members of our communities.
Dr. Chin has received numerous awards for her teaching and service, including the NCTE Distinguished Service Award, the Distinguished Alumni Award from Florida State University, and the Distinguished Teacher Award from the University of Montana.
Dr. Beverly Ann Chin, is the Senior Series Consultant for Sadlier's Grammar for Writing, Grades 6–12; Grammar Workshop, Grades 3–5; and Writing Workshop, Grades 6–12. She also has written five of Sadlier's Professional Development eBooks discussing the effectiveness of teaching writing and grammar to all students.