"All happy families resemble one another, each unhappy family is unhappy in its own way." -Leo Tolstoy
As I entered the church that day, I knew the funeral would be sad. I was unprepared, however, for the sight of my friend, bent over with grief, as she walked down the aisle beside her husband. Their bright, beautiful, college-age daughter had been killed in a terrible car crash. What made it even worse was that this was the second of their three children to die in a highway accident.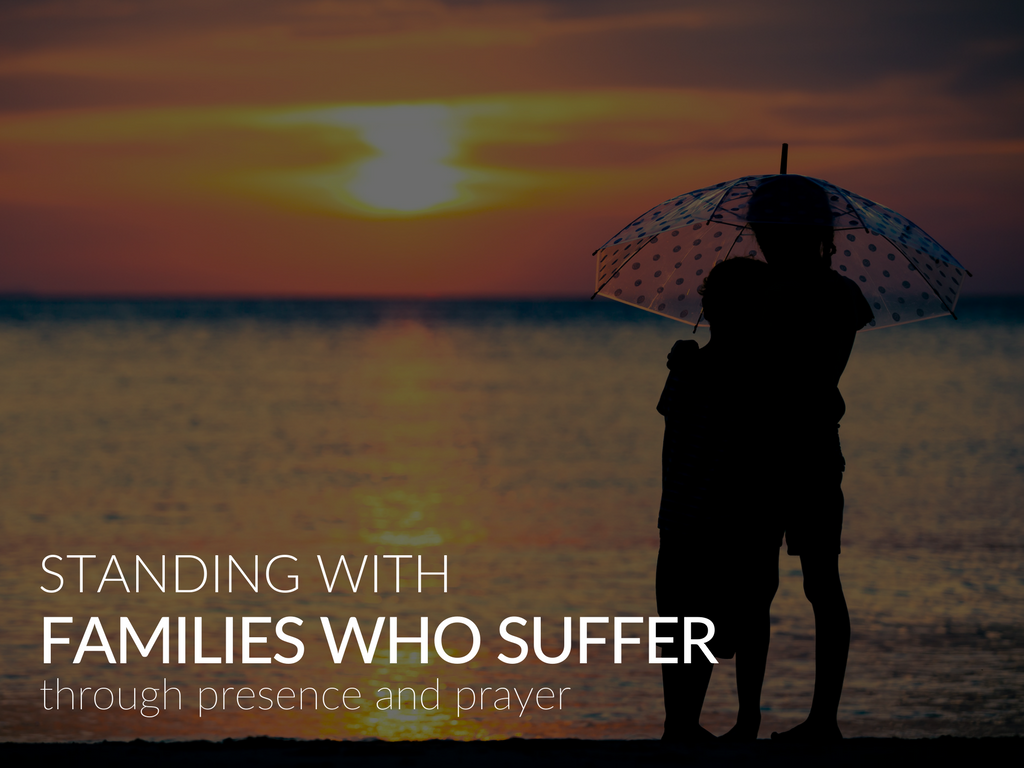 I could say I understood their grief because I, too, buried one of my children, but, in truth, I don't. Jenny's death was extraordinarily painful and left a hole in the heart that will never completely heal. Her death came after several surgeries and a period of hospitalization that haunted my dreams for years.
The randomness of accidents, however, creates a whole different set of circumstances, ones which I have been fortunate enough to have escaped experiencing. Tolstoy had it right when he described the particular heartaches that families suffer. Be it death, illness, hunger, poverty, or exile, every family's pain is unique. Each walk of bereavement, anxiety, and desperation is a long and lonely one.
In recent years, I have rediscovered the beauty and depth of the psalms, particularly those addressing the laments that run deep in human experience. Some are difficult to read, to be sure, unless one has known the same kind of desolation and despair. The psalmist is not afraid to question where God has gone during such times and describes suffering with graphic and heartbreaking images. Take the following example:
O God, rescue me!
The waters are up to my chin.
I am wallowing in quicksand with no foothold for safety.
I have slipped into deep water; the waves pound over me.
I am exhausted from calling; my throat is parched.
My eyes are strained with looking for my God. (Psalm 69:1-3)
Some have described this as a "how long" psalm – how long must we wait for relief, for consolation, for assurance that our suffering will not endure indefinitely?
It is the cry of every mother and father who has buried a child, for every child crying out for bread, for every family struggling with the onset of a physical or mental illness in one of its members. In the face of such suffering, the last thing any family needs is a platitude. The best we can do is stand with them through presence and prayer.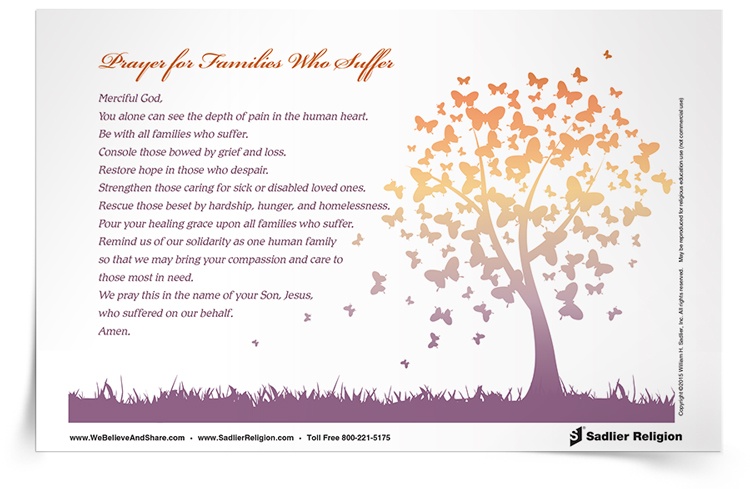 Bright Ideas
Our Catholic faith should inspire us to mourn with those that mourn! Use an article on Grief and Faith to help console children in your school or parish when their families experience loss.

Download my Prayer for Families Who Suffer and use it in your home or parish as a way to be present to families in pain.