It hasn't been an easy Advent in which to hope. As the shadow of the bombings in Beirut and Paris continued to hover over us, the shootings in Colorado Springs and San Bernardino reminded us that terrorist acts are becoming a way of life. Add to that the ongoing tragedy of gun violence in cities like Chicago, events that hardly even make it to the back page of the news any more. A cynical headline in a New York newspaper announced that prayer was useless because God wasn't "fixing" anything.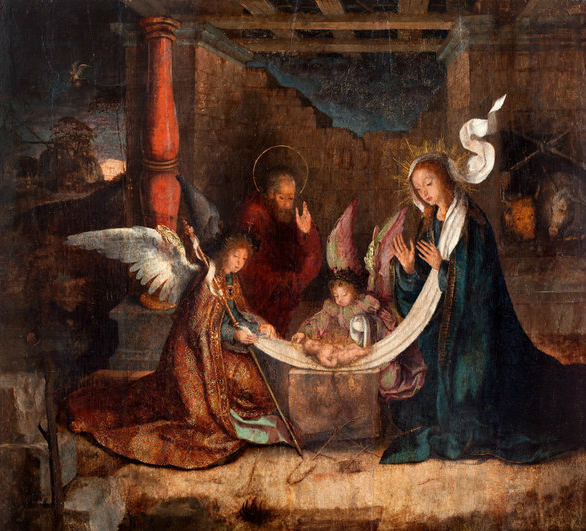 Christmas is a season in which to rejoice in the "big fix" that God actually has done. It is the festival of the Incarnation – the great celebration of God in our midst, embodied in the person of Jesus and the ever-present reality of Christ. The recounting of the Infancy narratives reminds us that Jesus was born in a time of turmoil and great suffering. A paranoid leader was ready to annihilate babies out of fear of losing his power. Slavery, oppression of the lower classes, poverty, and tribal warfare was the backdrop of daily life. His birth, life, death and Resurrection didn't bring an end to any of this. Instead, it generated hope in a long-range vision of peace, compassion, and the unending mercy of God.
The late Henri Nouwen expressed the hope of Christmas as "the fulfillment of great expectations; it is the remembrance of the most intimate mystery of life; the birth of God in an agonizing world; it is the planting of the seeds of compassion, freedom, and peace in a harsh and unfree society; it is Hope in a new earth to come." This thought makes our Advent candles shine a little brighter and underpins our Christmas greetings with faith in Christ's constant coming into a world wounded, weary, and in need of all the hope we can muster.

Bright Ideas
The start of the Jubilee Year of Mercy is cause for great hope. Sadlier provides a number of lovely resources to share with your students and families during this sacred time.

Download my Prayer of Christmas Past, Present, and Future and share it in your home or parish as a way to enkindle hope.