The Freedom of Limitations
It has been over thirty years since my husband, Ron, ran his first Pikes Peak Ascent – a race to the top of a 14,000-foot mountain. At the time, the Olympic games were playing themselves out on television. Our son, Eric, enamored by the thrill of victory, was thoroughly convinced that his father was going to win the gold medal. He was crushed when he learned that it wasn't going to happen.
Such an expectation is understandable for a five-year-old but is grossly misplaced among those who should know better. Media attention continues to be solidly fixed on "going for the gold" while winning second or third place or just making the team is given short shrift.
To paraphrase a familiar quote, winning or losing isn't the point – playing the game is.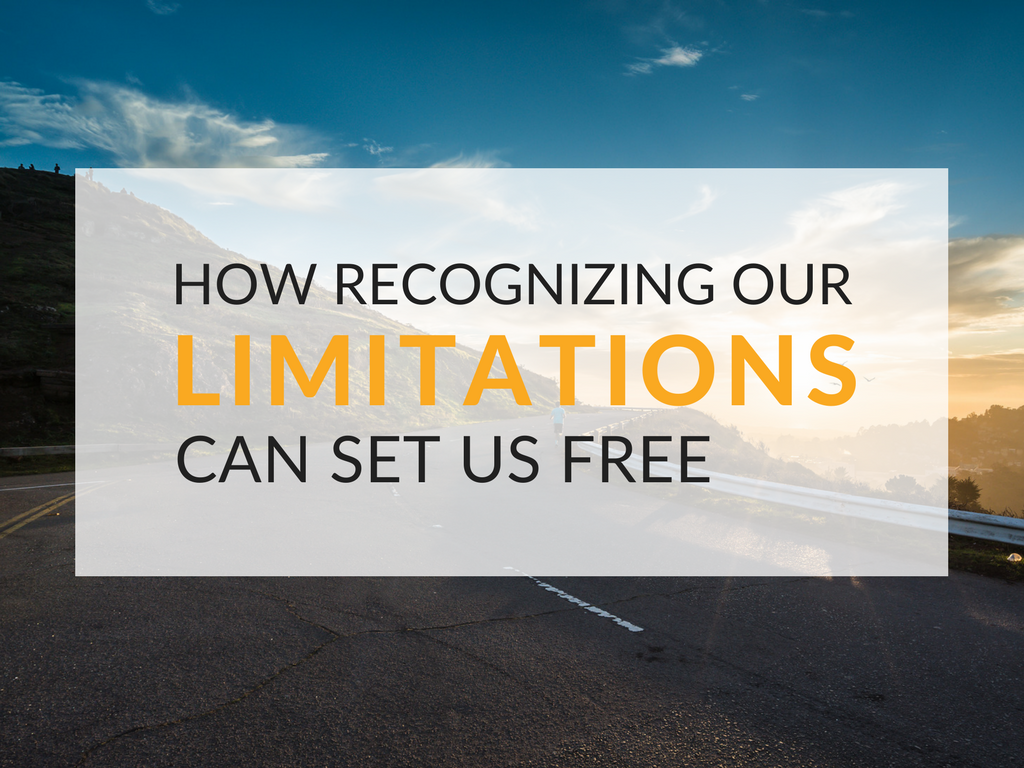 I have learned to appreciate the wisdom in this as I watch how Ron trains. Running a race up a majestic mountain is a dramatic climax to months of daily workouts and weekly trail runs. It takes an enormous amount of discipline and hard work. It also requires the ability to remain in the moment, humbly aware of one's ability to fall, falter, or fail altogether.
Several weeks ago, while walking along a bridle path near our home, I was passed by dozens of runners engaged in some type of competition. In time I saw a man slowly making his way along the trail in spite of severely bowed legs that forced him to run on the outer edges of his feet. As I approached he greeted me with a smile and explained that he was a member of the running club who were, by now, well ahead of him. "I always finish last," he said. There was no shame or hint of embarrassment—he simply stated a fact. I can only presume that he was there for the love of the run.
Good athletes know their limits.
They calculate how much they should push themselves before risking bodily injury. Ron knows his own limits; so too does the bow-legged man. Therein lies a lesson for the rest of us.
A grim reality that comes with growing older is recognizing our own limitations—the things we'll never have, places we're not likely to see, achievements we won't ever make. It has been posited that a culture such as ours, which has access to a multitude of choices for everything from toothpaste to medical treatments, creates more stress through such limitlessness. We are told that we can do or be anything if we work hard enough.
Yet freedom, especially in a Christian sense, is never about doing, having or being all we want.
It is willingly placing limits on what we say, where we go, and how we live. In doing so, we acknowledge that we are part of something bigger than ourselves, that being in the game, no matter what our ability, is a worthy pursuit. Knowing our limits, in time, helps us to relinquish our demands for more, to savor the present moment and run the good race.
Rather than being restrictive, such limitations liberate us for other, perhaps more valuable things.
Knowing he won't place first allows Ron to seek other, more precious rewards in his running. He often takes a camera along on his training runs and records the diverse beauty of his surroundings. Finishing last gave the man on the trail time and space to extend a bit of hospitality to a stranger.
Ron will take part in the Ascent again this summer and my children and I will be there to cheer him on. He still won't win the gold medal but will hopefully derive satisfaction from a well-run race. And, although the cameras and crowds won't be positioned to pay much attention, someone will finish last – an accomplishment that just could be the most important of all.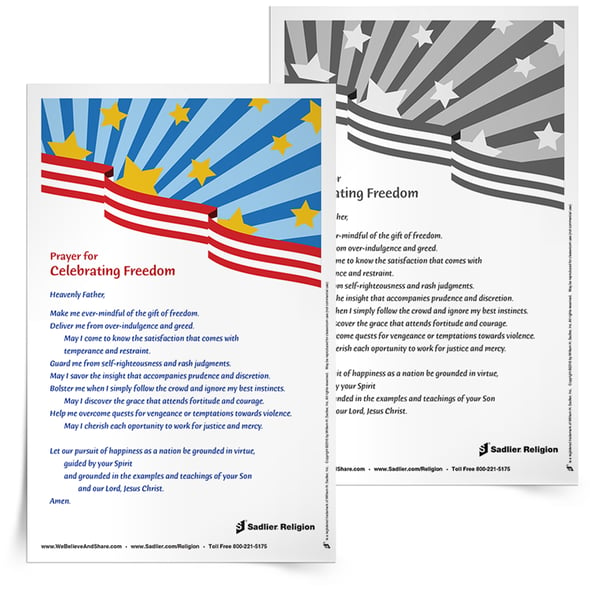 Bright Ideas
…For families. Summer is a wonderful time to be re-discover the freedom that comes with simple living. Download a Summer Day Prayer Experience to open yourselves to the gifts of God's creation.

As the Fourth of July approaches, download my Prayer for Freedom and share it with those in your parish or family.