During the Easter Triduum, we celebrate the death and Resurrection of Jesus. Download a printable Triduum activity designed for early childhood and primary aged children.
Prepare for this activity in advance. Compile photos and images of Holy Week liturgical celebrations and display them for the children to view. Begin the lesson by showing the children a calendar. Use the calendar to indicate the beginning and end of the Lenten season. Direct the children's attention to the images of Holy Week celebrations. Talk about each image and use the calendar to indicate which of the Three Days is being celebrated. Provide art supplies such as crayons, markers, colored pencils, or watercolor paint for children to complete the activity.
Download the Easter Triduum Primary Activity now! Available in English and Spanish.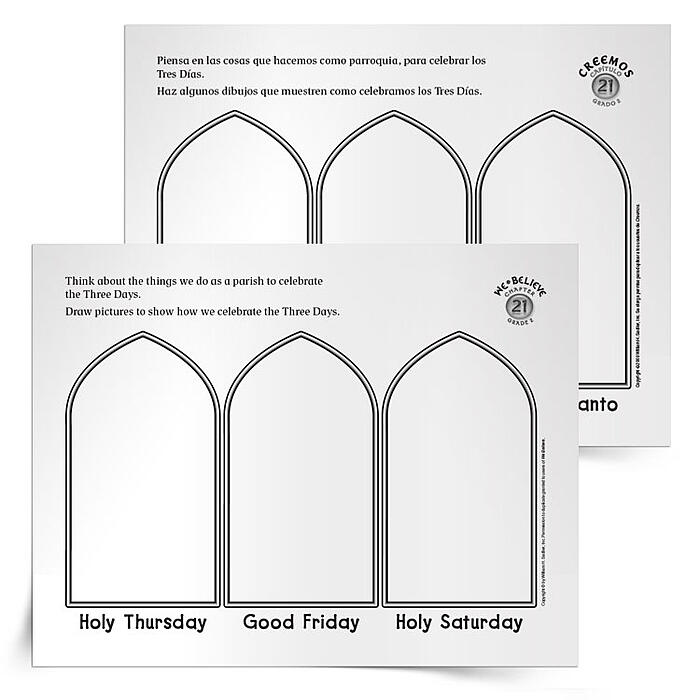 RELATED ARTICLES:
Easter Lesson & Prayer Celebration
Printable Triduum Activity