As the Church prepares to celebrate the birth of Christ and anticipates his coming, you can involve students in the joy of the season with an Advent calendar, activities, and prayers for home or the classroom.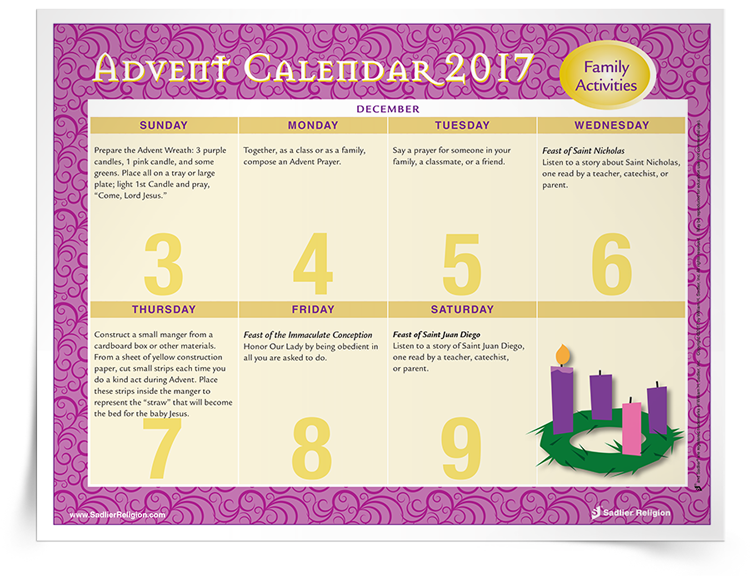 The word Advent means "coming." The season of Advent helps us to prepare for the coming of the Son of God, the Light of the World.Children in primary and intermediate grades learn that the season of Advent is a time to prepare to celebrate the coming of the Savior. The Advent season is a time to pray to God, seek his forgiveness, and work for peace. Young children can strive to help other people see God's love during Advent.
Download an exclusive Advent kit including an Advent Window Decoration Activity, Prayer for Lighting the Advent Wreath, a Saint Nicholas Day Blessing of Candy Canes, and an Advent Calendar for families. The calendar includes a family activity for each day of the Advent Season!
MORE ADVENT PRAYERS & ACTIVITIES