What I Learned as a Catholic School Teacher
It's been a few decades since I sat behind a desk as a Catholic school teacher, but I recall my experience with great fondness. I purposely chose to teach in a Catholic school right out of college. It not only gave me the opportunity to talk to children about God's love, one of my great passions, but also afforded me the freedom to infuse all teaching and classroom discipline with Christian values of justice, compassion, and mercy. I loved beginning and ending each day with prayer. When I taught second graders, I also helped them prepare to receive First Communion. It brought me in touch with their parents in a different way than the standard parent-teacher conference. In doing so, I learned a great deal about the critical importance of families in the formation of a child's faith. This, in turn, led me into the work I have done with family spirituality and intergenerational catechesis over the past thirty-five years.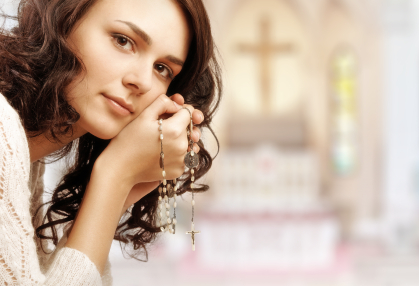 My experiences in Catholic schools ran the gamut from impoverished communities in central British Columbia, Canada, to more prosperous ones in Colorado. No matter what the circumstances, however, teachers and administrators often had to cope with limited resources. It was a challenge but one that was often met in creative ways. As a result, I believe I learned to become more resourceful and to work with the materials at hand. One of the hallmarks of Catholic education is its dedication to excellence. My current work with Sadlier helps me appreciate such commitment as I witness the time and attention that goes into the development and publication of religious and academic materials.
I attended many conferences and in-services as a Catholic school teacher. These not only honed my methodology but also challenged me to grow spiritually as well as mentally. Those early experiences left me feeling re-energized for the work and mission in which I was engaged. As a presenter of workshops, retreats, and keynote talks, I am always aware of those who are just starting out as a teacher, catechist, or pastoral minister. My hope is that each person takes away something that inspires as well as informs.
I received lots of little "love notes" from the little children I taught all those years ago. One of my favorites was from a boy named Bill. On a small piece of newsprint paper he thanked me for being his teacher and then wrote, "You taught me things I never knewed." Perhaps Spelling class wasn't one of my fortes at the time, but I cherished the message. It's one I can relate to as I look back over my earliest experiences in teaching. I learned a lot of things I never knew before.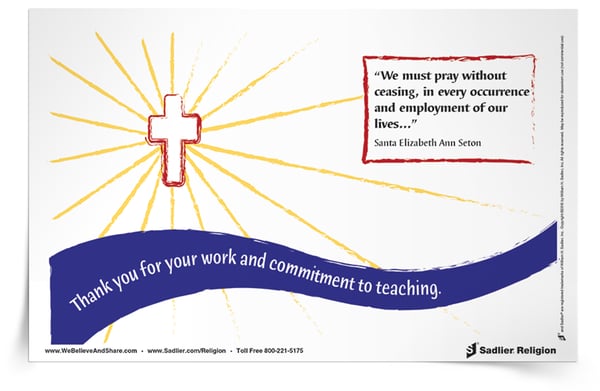 Bright Ideas
Reflect upon your own experience as a teacher, catechist, or pastoral leader. What sort of learning did your acquire when you started your ministry? Share your response with someone in your school, parish, or family.

How resourceful can you be? As a family, brainstorm the ways you can "make do" with less stuff, with fewer activities, or with a reduced usage of natural resources.

Download and send a card with an inspirational quote from Saint Elizabeth Ann Seton, the "mother" of Catholic education, to a teacher, parent, or student. Tell what you appreciate about him or her.