My students have come to love math centers. They call it "game time," but I know it is really a time where they can apply their newly learned math skills. One of the activities used in the center is a card game of factors and multiples. The theme of this activity is Blizzards.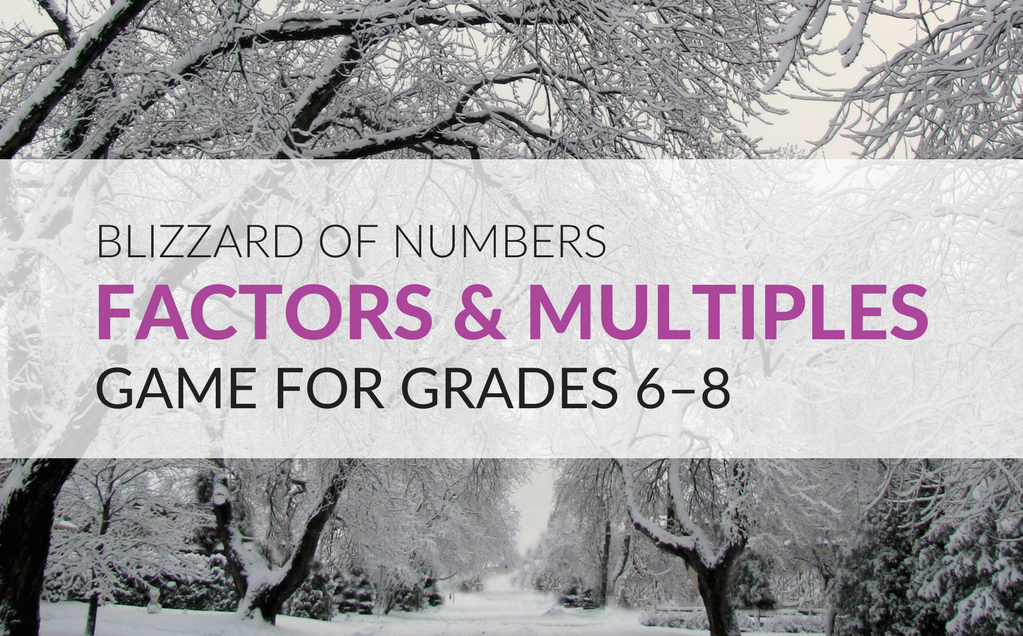 BLIZZARD OF NUMBERS FACTORS AND MULTIPLES GAMES
My students always get excited when it snows, so I thought having a game with a blizzard theme would get them excited about factors and multiples.
This game has 24 cards. Each card pictures four numbers each within a snowflake and a question about factors or multiples. The objective is for students to identify the numbers in the snowflakes that answers the question. The game can be played by individual students or in groups of two to four players.
You could give students the answer key and have them self-check or have them submit their work to you to monitor students' learning progression.
This activity could also be assigned for homework as additional practice. If you are looking for a fun way to reinforce factors and multiples, download my Blizzard of Numbers Factors and Multiples Game. Laminate the cards so that they could be reused easily year after year.