As a child I learned to "give something up" for Lent. My meager efforts at abstaining from candy or from teasing my little brother pale in comparison to the regimen of a forty-day desert fast. As a spiritual tradition, fasting goes back millennia. Jesus, in embarking on his wilderness experience, was following the practice set by his ancestors. It was a form of purification.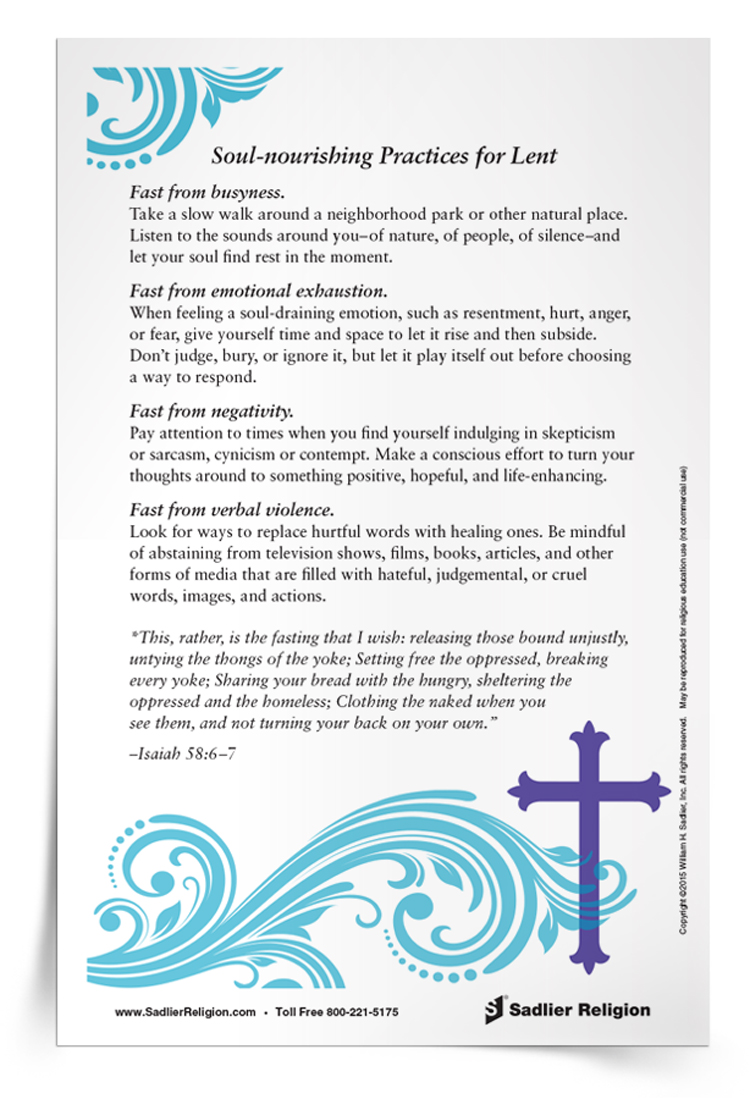 Rather than using the season as an endurance contest, the traditional practices can be seen as soul-full habits. Just as one doesn't pray for forty days and then cease until next Lent, so should our efforts at fasting become ingrained ways of practicing our faith.
To heighten your awareness of Lenten fasting, download a Soul-nourishing Practices for Lent and use it with your family or class!