In honor of Earth Day, I thought it would be fun for students to draw their favorite landscape, but actually "draw" it by writing vocabulary words in shapes. The Earth Day Vocabulary Activity is a great way to connect vocabulary instruction, art, and the environment.
The fun/tough part of this vocabulary activity is asking students to draw their words to reflect their meaning. For example, my trees are large and solid created from vocabulary words that mean large and also dependable.
To reinforce this idea, have students give brief explanations at the bottom of their vocabulary activity handout for why they chose the words they did for each object. Sometimes this may be obvious, but by having to repeat the vocabulary word again and justify it in an explanation helps reinforce the meaning (and if it's not quite right, they can explain their thinking explicitly, so we don't have to guess).
And while you can remind students, that a picture is worth a thousand words, they only have to use about 10-20 vocabulary words in their design.
Celebrate Earth Day in your classroom and download the Earth Day Vocabulary Activity now.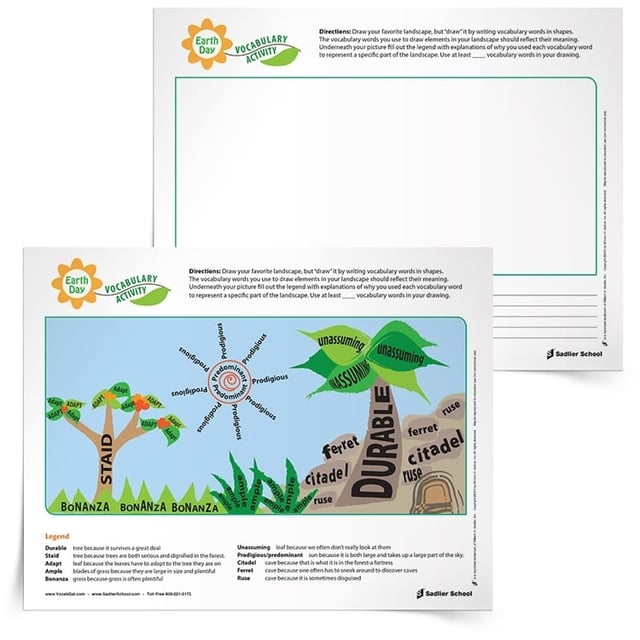 RELATED RESOURCES: