Valentine's Day may be two weeks away, but I don't think it's too soon to start reflecting on its lovely themes and associations. My affection for the holiday stretches back to childhood. Every year my mother gave each of my siblings and me a small satin-covered, heart-shaped box. It was filled with those candy hearts that taste a bit like Pepto Bismol. I was enchanted with my little box, even though it was the same one I had received the year before. For one thing, it was all mine. Inside, the little candies carried warm messages– "luv u", "be mine", and "yours 4ever." I took each one to heart.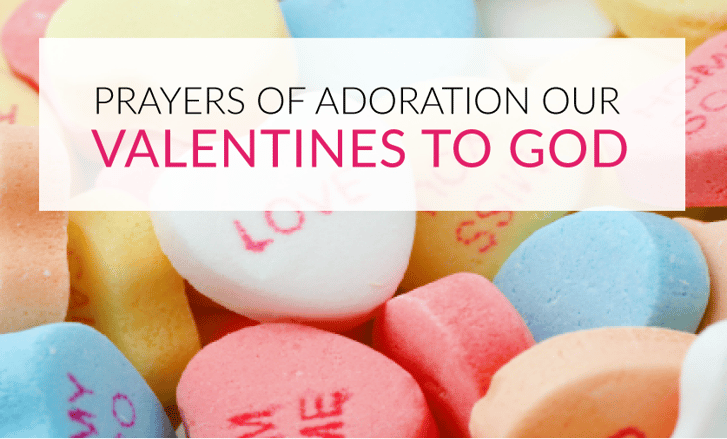 As a teacher, I preferred the classroom Valentine's Day party to any of the other holiday celebrations. It was always the most subdued. After exchanging cards, the children pored over each one, scouring the messages on their valentines as carefully as a prospector might search for a gold nugget amid a pile of rubble. There is more meaning to a simple phrase than meets the eye and the children knew it.
This past weekend, I directed a women's retreat on images of God. We explored the presence of the Divine both in grandeur and in the small stuff. We also looked at how God can be both mysteriously vague and astonishingly present through the people we love and who love us.
A bishop once told me that he considered prayers of adoration our "valentines to God." In them, we express our utter delight and fascination with being cherished by a God whom we recognize in the smiles, hugs and "luv u" messages received from others.
The late Henri Nouwen wrote that the prerequisite to forgiveness is the knowledge that we are beloved by God. Without it, we will never embrace the capacity within ourselves to both extend and receive mercy.
On the retreat this past weekend, we talked about the need for interior prayer. Sometimes this is referred to as "heart space" where we retreat deep inside ourselves in order to rest in God's quiet presence. After silencing our restless thoughts, anxieties, and judgments, we then enter the spaciousness of God's love.
As a child, perhaps my appreciation of the heart box came from a premonition of how this works. Inside one's heart room one finds a multitude of messages from a God eager to hold us in a loving embrace. This makes every day Valentine's Day.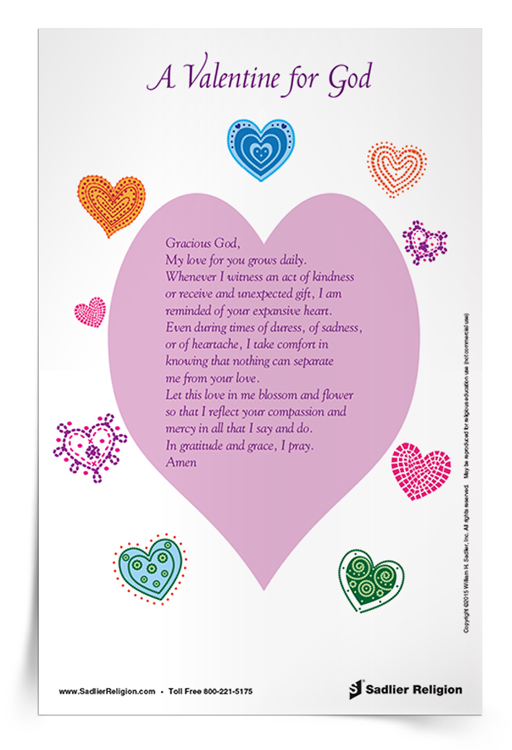 BRIGHT IDEAS
Between now and February 14th, invite your family or class to keep a written record of the "faces of God" they see each day. As part of a Valentine's Day celebration, share the results with one another. Talk about the way this exercise increased your awareness of God's presence among the people you encountered.

As a way to prepare for and celebrate Valentine's Day, spend time in your "heart room" with passages from Scripture that speak of God's love. Here are some ideas to get you started: Micah 7:18-19; Romans 8:38-39; 2 Corinthians 13:11-12; 2 Thessalonians 3:4-5; 1 John 4:7.

Download my Valentine for God and share it with your family or class.
photo © iStockphoto