This week's #engchat was on one of my favorite topics – multigenre research papers! I had the good fortune to attend a NWP multigenre workshop class led by multigenre guru himself, Tom Romano; it was a tough and amazing two weeks, and I gained a vast quantity of resources and knowledge about the process and the product. Last night's #engchat was also enlightening -especially from a resources standpoint. Here are the highlights: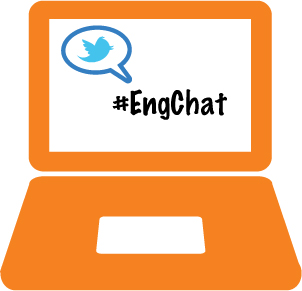 The chat was led by Glenda Funk (@gmfunk) who has a great blog post about her multigenre project process with students: Multigenre Inquiry Project Engchat
As always, the ever fabulous Jerry Blumengarten (@cybraryman1) has many links to multigenre project ideas on his writing page (scroll down halfway on the right to find the heading "Multigenre"):
John Carman Zoccola (@johncarmanz) posted some links to example multigenre projects… and a list of genres!
Vanessa Alander (@mrsalander) linked to a great assignment sheet that has all the information a teacher needs to start a multigenre project!
My new favorite twitter buddy, Sarah (@thereadingzone), who teaches at a STEM school, has her 9th graders working on Free Form Friday, a version of the multigenre project based on Google's 20% time. Here is her blog about it!
Finally, #engchat leader Meenoo Rami (@mrami2) summed it up best: Multigenre projects allow students more agency in how they want to show learning.
Well said and great resources everyone-thanks!